Company
RE-imagining sustainable energy...
Formed with the attitude — Now is the time! Revolution strives for new ideas and new approaches to today's energy challenges. Don't let the opportunity to save money and energy pass you by.
The Team
The Revolution team is experienced in developing and implementing alternative energy projects. In addition, our team utilizes the experience and expertise of a variety of partners to provide our clients with the most holistic energy project achievable.
Mike Behrmann, M.S.E.L.
mike(at)rev-en.com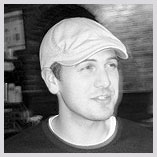 Mike's creativity and commitment to creating new directions for sustainable energy are relentless. But he's always good for a joke!
Mike holds a BS from the University of New Hampshire in Environmental Conservation, along with a Master's degree in Environmental Law from Vermont Law School. His work involves actively pursuing opportunities for municipalities, businesses, and residential clients regarding energy efficiency and alternative energy generation. Mike has developed a number of innovative projects within New Hampshire and throughout the New England region.
Prior to his returning to New Hampshire, Mike advanced clean energy legislation throughout New York State. In this role, he interacted extensively with non-profit leaders, as well as New York State and Federal representatives, to help craft the State Energy Plan, finalize New York's participation in the Regional Greenhouse Gas Initiative, and educate communities across the State about large scale wind power developments. Mike's love for community organizing finds him volunteering time to several efforts in New Hampshire, including serving as a member of the New Hampshire Public Utilities Commissions Energy Efficiency and Sustainable Energy Board and the New Hampshire Carbon Coalition Local Energy Committee Working Group. Mike also currently serves on the Executive Committee for the Northeast Combined Heat and Power Initiative (NECHPI) and was the organization's interim Executive Director for the second half of 2009.
---
Lee Consavage, P.E.
lee(at)rev-en.com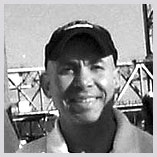 Lee's problem solving skills are unparalleled. But…decades as an electrical engineer will do that.
Lee graduated from the University of New Mexico, in Albuquerque, with a BS in Electrical Engineering and has taken courses at Northeastern University and Wentworth Institute of Technology.
Lee began his engineering career at the Portsmouth Naval Shipyard in Kittery, Maine. Lee left the Naval Shipyard and worked for TMP Consulting Engineers and Vanderweil Engineers, located in Boston, designing power distribution systems for a wide range of clients before again returning to the Naval Shipyard in 2001. Lee also teaches college level renewable energy design classes each summer to engineering interns working at Cornell University's Shoals Marine Laboratory.
---
Clay Mitchell, Esq., Ph. D.
clay(at)rev-en.com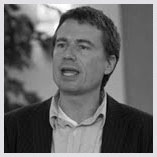 Clay's mad scientist-like ability to create innovative solutions to an enormous gamut of energy challenges has caused many to sit up and listen.
Clay has worked with local governments in New England for the last 12 years. He holds a Doctorate in Natural Resources and Environmental Science from the University of New Hampshire and is a graduate of Vermont Law School with a JD and a Masters in Environmental Law. Clay's primary focus is environmental law and energy project development. He participates at the local and state level, developing projects and policies that contribute to economic sustainability and secure energy resources for clients in the public and private sectors.
In addition to many other volunteer activities, Clay is past President of the Board of Directors of the New Hampshire Sustainable Energy Association, past Chair of the Northeast Combined Heat and Power Initiative Board of Directors, is a member of the New Hampshire Carbon Coalition Local Energy Committee Advisory Group, and served on Gov. Maggie Hassen's Energy and Environment Transition team.
---
Sarah Greenshields
sarah(at)rev-en.com
Sarah joined the Revolution Team in January 2011. Sarah has been a Business Consultant for over ten years and has a solid record of bringing start-up businesses to millions in sales. Sarah gained her business acumen as a competitive snowboarder where she negotiated her own contracts with sponsors. Sarah's snowboarding brought her all over the world and she was a forerunner at the 2002 Olympics. Sarah served as the Business Development Director at a private school in Montana, where she negotiated the sale of the school, raised private capital, and formed a non-profit. Sarah was then was hired as a business consultant for The Natural Baby Company to develop a business plan and raise private equity. In less than nine months, GroVia, an eco-friendly reusable diapering system, was launched. Sarah served as the COO. In 24 months, the business grew by nearly 300%, and in the following 12 months, doubled again. In the fall of 2010, Sarah and her family relocated to be near family, and transitioned as the Regional Manager for Stonewall Kitchen. In six months, Sarah designed and implemented a go to market sales strategy. Sales increased by over 40% from the previous year – the largest 6-month growth ever in her territory.
---
Current Projects
From Twitter